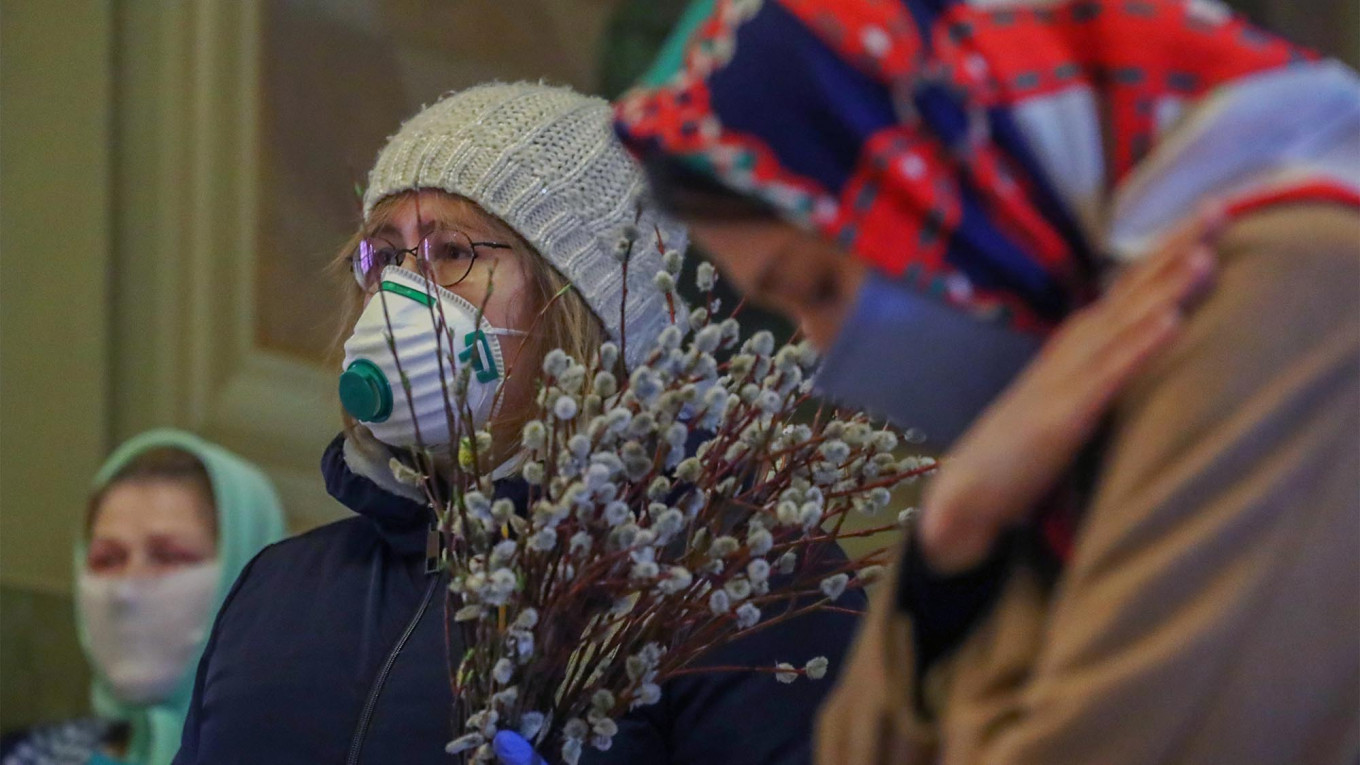 Thousands of Russian Orthodox Church parishioners across the country celebrated Orthodox Palm Sunday on April 12 as Russia saw record numbers of new coronavirus infections.
Officially, the Church has urged its 164 million worshippers to pray at home during the pandemic, with many offering live-streamed liturgies online. However, the Church has refused to close its doors despite Russian officials' recommendations to do so.
In a move to prevent the spread of coronavirus, Moscow's churches have been ordered to restrict visits during the Holy Week of April 13-19. Orthodox Easter, celebrated on April 19 this year, is the most important holiday for the Church.
During yesterday's holiday worship, footage showed some Russian churches following recommended social distancing guidelines — and others allowing worshippers to congregate in close quarters as usual.
Here's a look at the events: