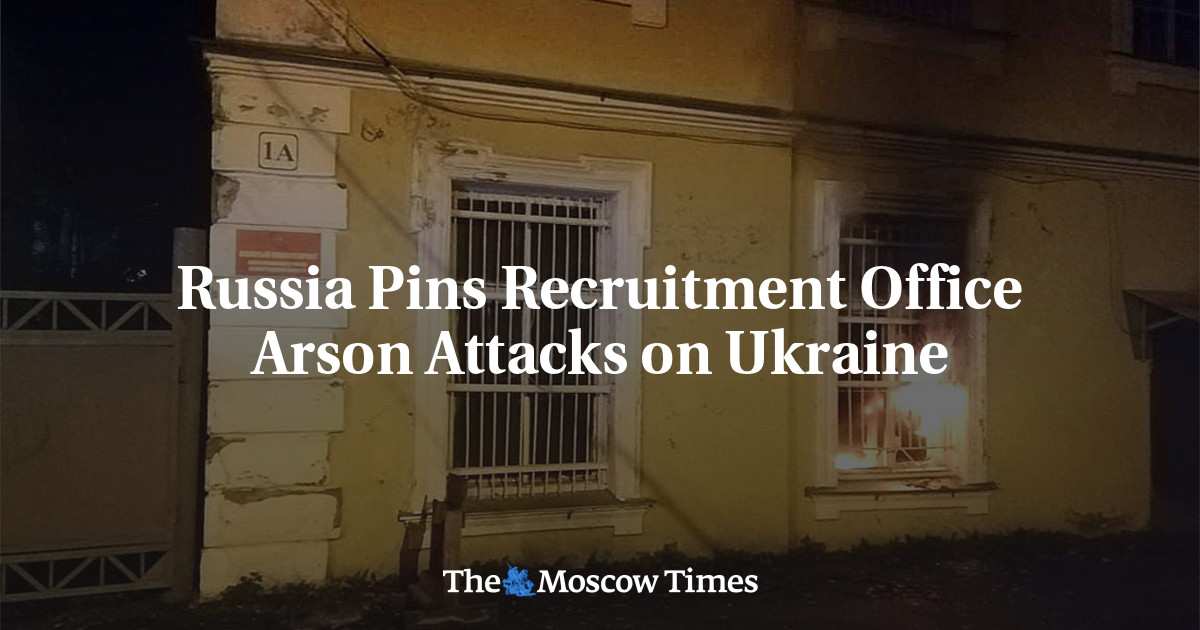 Moscow on Tuesday accused Ukraine of inciting Russians to set fire to military recruitment offices, following a recent uptick in the number of arson attacks.
Since President Vladimir Putin sent troops to Ukraine last year many military recruitment offices across Russia have come under attacks.
The General Prosecutor's Office linked the attacks to the "successful advance of the Russian Armed Forces" in Ukraine.
"All these crimes were committed by Russian nationals following the so-called 'instructions' received by phone from Ukraine," the General Prosecutor's Office said in a statement.
The statement said individuals working on behalf of Ukraine posed as members of law enforcement or bank employees, forcing Russians to "commit crimes."
In a separate statement, the Interior Ministry pointed to a "sharp" increase in arson attacks in recent days and said the phone scam usually targeted "elderly" Russians.
The ministry stressed that attacks on military recruitment offices are considered grave crimes and are punishable by up to 20 years in prison.
Public criticism of Moscow's offensive in Ukraine has been outlawed in Russia.
Since the start of the offensive on Feb. 24, 2022, military recruitment centers have repeatedly been targeted, with Russians setting them on fire or throwing Molotov cocktails at them.