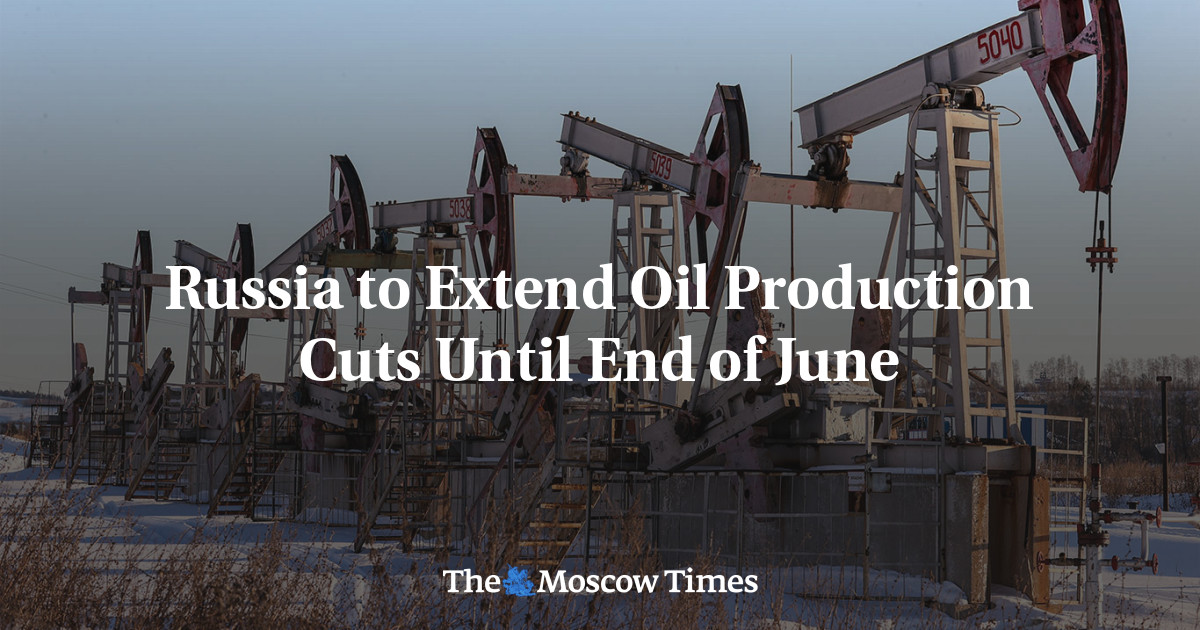 Russia announced Tuesday that it was extending until the end of June oil production cuts of 500,000 barrels per day, a response to Western sanctions that were due to expire at the end of March.
"In accordance with the current market situation, the decision to voluntarily reduce production by 500,000 barrels per day will be applicable until June 2023 inclusive," deputy prime minister in charge of energy issues Alexander Novak was cited as saying by Russian news agencies.
Novak announced the oil production cuts, which amount to about 5% of daily output, in February after Western countries announced new sanctions on Russian oil products.
"At the moment, Russia is close to achieving the target level of reduction — it will be reached in the coming days," Novak added.
The West has imposed a slew of sanctions against Russia since the Kremlin deployed Russian troops to Ukraine, including targeting Moscow's energy sector.
The penalties targeting Russia's oil industry aim to strip Moscow — one of the world's top energy producers — of a major source of revenue to fund its military.
The International Energy Agency said this month that Russia's oil-export revenue sank by almost half in February compared to last year.