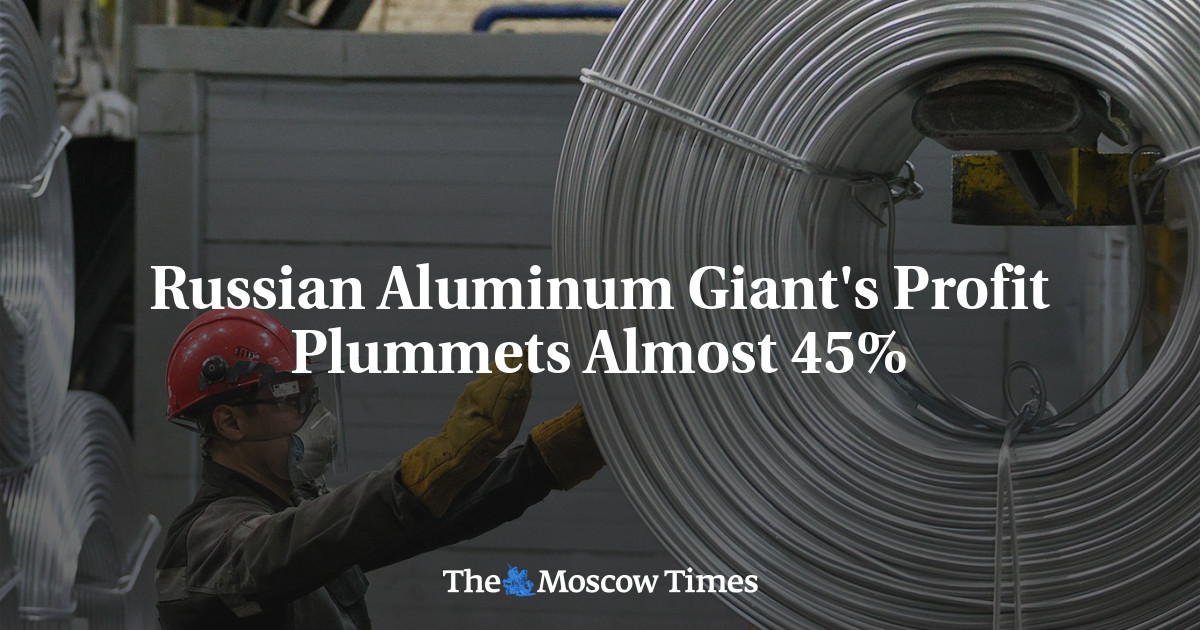 Russian aluminum giant Rusal said Friday its net profit plummeted almost 45% in 2022, blaming inflation and geopolitical tensions for higher production costs.
Rusal's net profit of $1.8 billion marks a huge drop of 44.4% on the previous year, figures released by the group show.
"Rusal faced unprecedented pressure and restrictions in 2022" and had to "urgently look for new suppliers and re-arrange supply chains, which led to a rise in production costs by 30.2%," the group said.
It said it was especially hard-hit by an Australian ban on the export of alumina and aluminum ores to Russia, "as well as the suspension of alumina production at the Mykolaiv alumina refinery."
"Inflation and geopolitical tensions have provoked an extreme rise in energy and raw material prices, which, along with the strong ruble and complicated logistics, led to a 31.8% increase in the cost of aluminum production."
Rusal said its aluminum sales "remained virtually unchanged" after rebuilding raw material supplies and supply chains.
Production increased slightly, by 1.9%, it said.
Rusal said it did not want to make a detailed forecast for 2023 given "ongoing developments on the market."
After Moscow sent troops to Ukraine last year, Rusal founder Oleg Deripaska, a Russian oligarch, said destroying Ukraine would be a "colossal mistake," a rare stance for a representative of Russia's business elite.