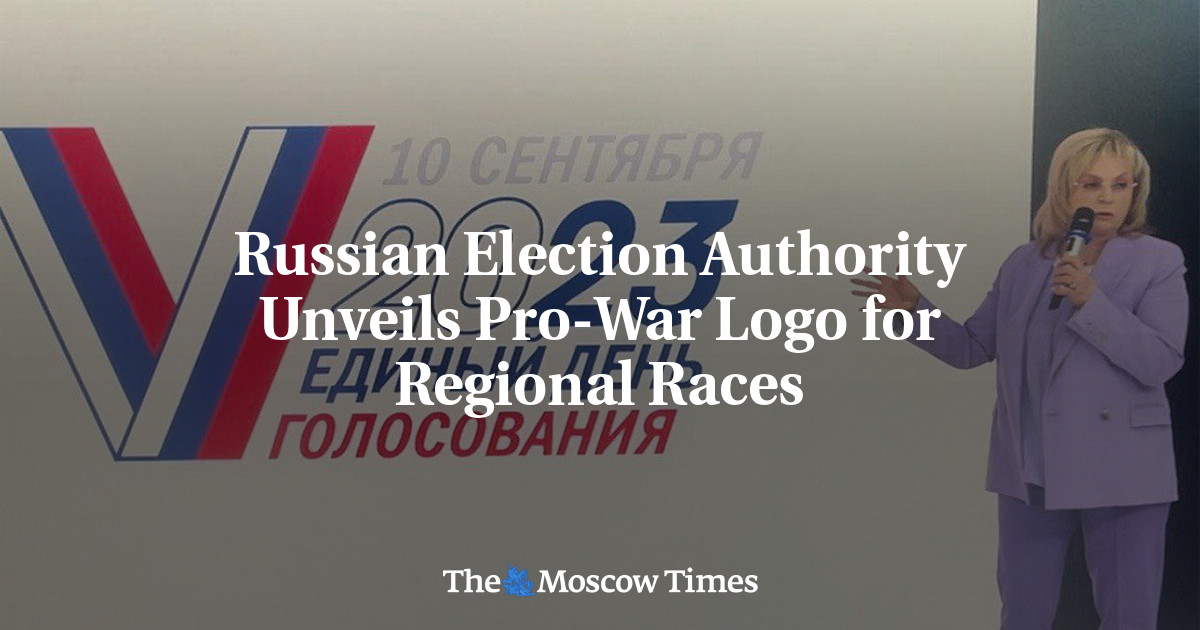 Russia's Central Election Commission on Wednesday revealed the official logo for the country's upcoming regional elections which features a large letter V, one of the symbols of Moscow's invasion of Ukraine.
"It depicts both the familiar checkmark and the letter V in the colors of the Russian flag — as a symbol of support for our soldiers who are fighting for Russia," Central Election Commission head Ella Pamfilova said in a statement.
Elections in dozens of regions across Russia will be held in September, with 18 regional heads, members of 16 regional parliaments, and 12 town councils, as well as the mayor of Khabarovsk in the Far East, being elected by direct vote.
The Kremlin is also expected to hold a vote in the four Ukrainian territories it claimed to have annexed last year, according to the Kommersant business daily.
"We hope that all regions, without exception, will support our logo and will use it in the upcoming elections," Pamfilova said.
The reveal comes just a day after authorities in Chita, the capital of the Far East Zabaikalsky region, showcased the logo for celebrations marking the 370-year anniversary of the city's incorporation into Russia, which depicts the large militarist Z symbol alongside illustrations of an Orthodox church, a Cossack and a Russian soldier.
Since Moscow launched its offensive against Ukraine last year, pro-war imagery — most often the Latin letters V and Z, which first appeared on the sides of Russian tanks headed into Ukraine — have been increasingly used by Russian government agencies and officials to indicate their support for the invasion.