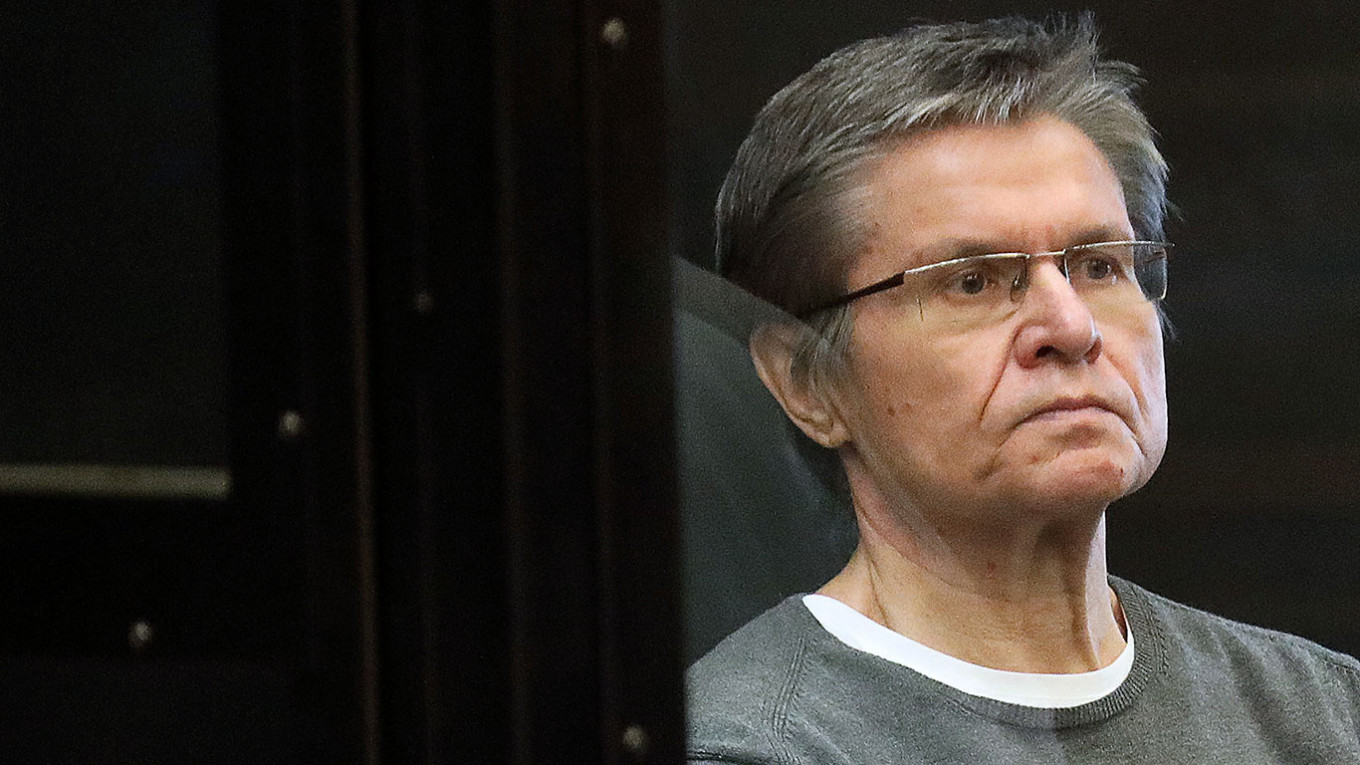 Russia's former Economic Development Minister Alexei Ulyukayev was released from prison Thursday after serving a five-year jail term for corruption.
Ulyukayev, 66, walked free two weeks after being granted early release from the eight-year sentence he received in December 2017 on good behavior. The ex-minister had been found guilty of soliciting a bribe, a charge which Ulyukayev denies.
Footage shared by journalists gathered outside Tver Penal Colony No. 1, some 170 kilometers northwest of Moscow, showed Ulyukayev in the back seat of a luxury SUV.
State television reported that Ulyukayev was escorted out by four vehicles, two of which did not have license plates.
He did not speak with the press.
Considered an economic liberal, Ulyukayev was the first serving minister to be put on trial in Russia's recent history.
He had held his position in the Russian cabinet for three and a half years when he was detained in a sting operation in November 2016. Ulyukayev was accused of receiving $2 million from oil executive Igor Sechin, who is considered one of President Vladimir Putin's top associates.
The veteran economist maintained his innocence throughout his trial, telling the court that he was only "guilty of too often compromising, choosing the easy path, and prioritizing [my] career and well-being over my principles."
Including his pre-trial detention, Ulyukayev ended up spending five years and five months in the Russian prison system.