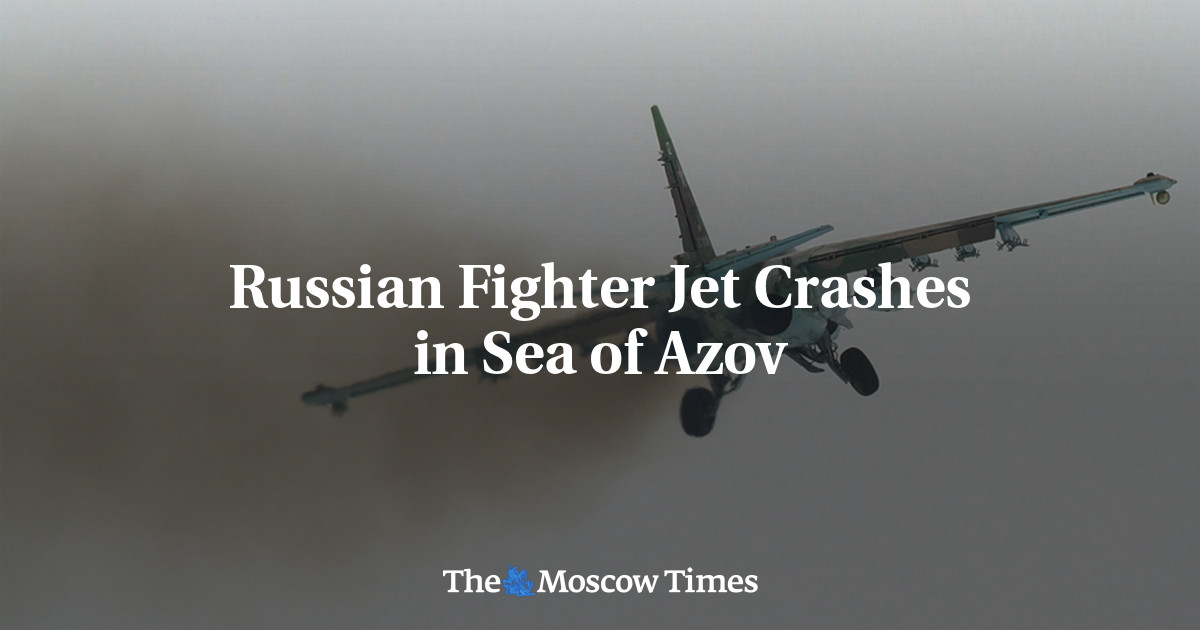 A Russian military aircraft on Monday crashed into the Sea of Azov off the coast of the southern port town of Yeysk in the Krasnodar region, the state-run TASS news agency reported, citing local officials.
Russian military authorities said a Su-25 fighter jet crashed after taking off from a local airfield for a training flight, the state-run RIA Novosti reported.
The crash was caused by an "engine failure," the Southern Military District in Rostov-on-Don said.
Video shared on social media showed the fighter's pilot parachuting from the aircraft as it plunged into the water, not far from a beach where people could be seen swimming.
According to the Mash and Baza Telegram channels, emergency crews could not save the pilot, who reportedly died after breaking his leg upon impact and getting tangled in his parachute.
Earlier, authorities in the Krasnodar region announced that security measures in the region had been strengthened following an attack on the Crimea bridge early Monday.
Monday's crash was the second military aircraft disaster in the town of Yeysk since Moscow launched its invasion of Ukraine.
In October, a Su-34 fighter jet crashed into an apartment building after taking off from a local airfield for a training flight, killing 16 people and injuring dozens of others.
Since the beginning of the war in Ukraine, the airspace around the south of Russia has been closed.