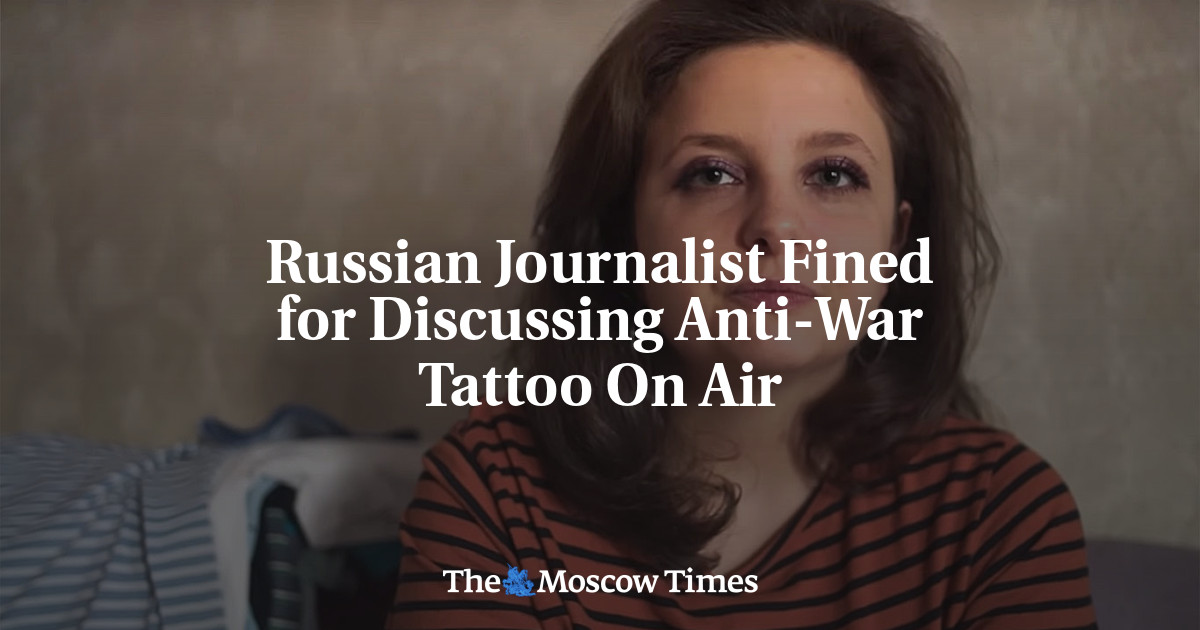 A Russian journalist was fined Tuesday for "discrediting" the Russian army by describing her anti-war tattoo in a televised interview, the independent Mediazona news website reported.
Yulia Starostina, a former journalist for news outlets The Bell, Proekt and RBC, spoke to the independent broadcaster Dozhd for a December segment about Russians providing assistance to Ukrainian refugees within the country.
In the interview, Starostina said that her anti-war tattoo served as a reminder that "love and friendship are stronger than war."
She also explained that she had been providing humanitarian aid to Ukrainian refugees in Russia since April 2022 because "I feel a responsibility not to be silent, to do something to bring this war to an end."
The authorities determined that both statements contained "negative attitudes" toward what the Kremlin calls its "special military operation" in Ukraine.
Moscow's Tverskoy District Court found Starostina guilty on administrative charges of "discrediting" Russia's military and ordered her to pay a fine of 50,000 rubles ($670), Mediazona reported.
Russia outlawed statements that "discredit" the Russian Armed Forces or spread so-called "fake news" about the Russian military's actions abroad shortly after it invaded Ukraine in February 2022.
The laws have since been used to prosecute hundreds of journalists, activists and regular citizens who publicly oppose the war — and have intimidated countless more into silence or fleeing the country.