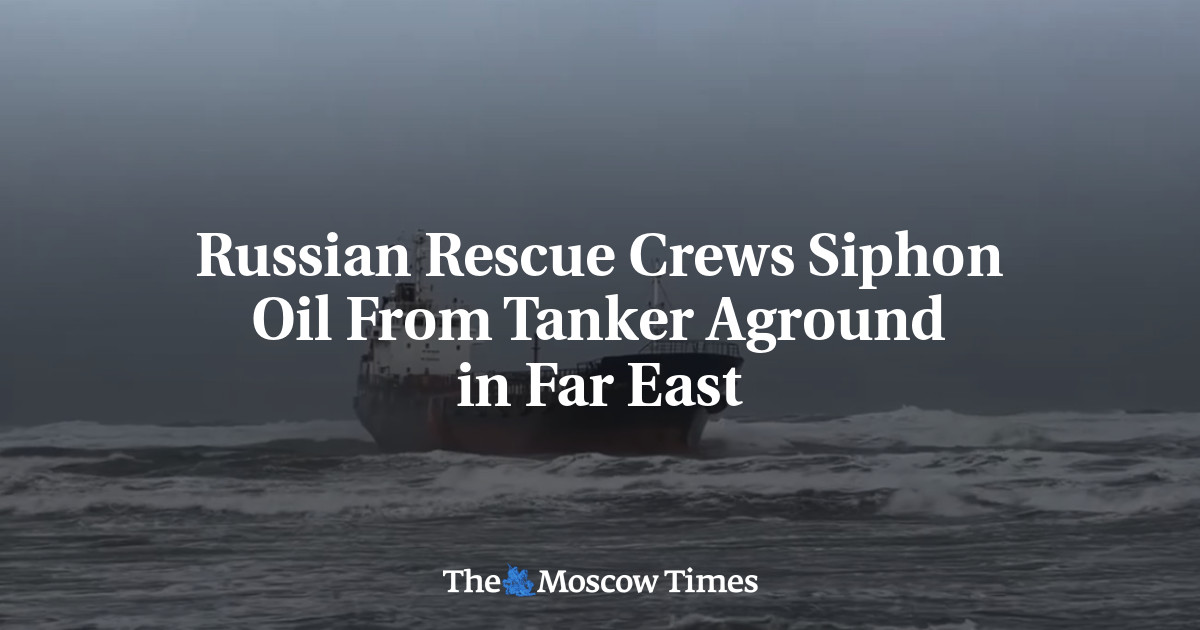 Russia's Marine Rescue Service has begun pumping fuel from an oil tanker that last week ran aground off the southwestern coast of Sakhalin Island, the state-run TASS news agency reported Tuesday.
The stranded Victoria oil tanker, which is reportedly carrying 760 tons of fuel, ran aground on Friday after experiencing an engine failure that prompted the ship's captain to issue a distress signal.
Emergency crews have been unable to tow Victoria onto shore due to strong waves and winds, as well as concerns about oil leaking out from the vessel, the environmental news outlet Kedr reported.
Video shared on social media showed powerful waves jostling the tanker back and forth some 400 meters off the coast of the Sakhalin region's Nevelsky district.
"Around lunchtime [on Tuesday], [specialists] began transferring fuel from the damaged vessel to onshore fuel tanks," an unnamed official from Russia's emergency services was quoted as saying by TASS.
The official said the Marine Rescue Service expects to finish pumping all the fuel from Victoria by Thursday, after which emergency crews plan to dislodge the ship from the shallows in which it is currently stuck.
Eyewitnesses reported seeing a thin layer of oil in the waters surrounding the ship, as well as a "strong smell of diesel fuel," but The Moscow Times could not independently verify this information.
"The chances of saving [the tanker] are very low. The probability of an oil spill is very high," local ecologist Dmitriy Lisitsyn wrote on Facebook.