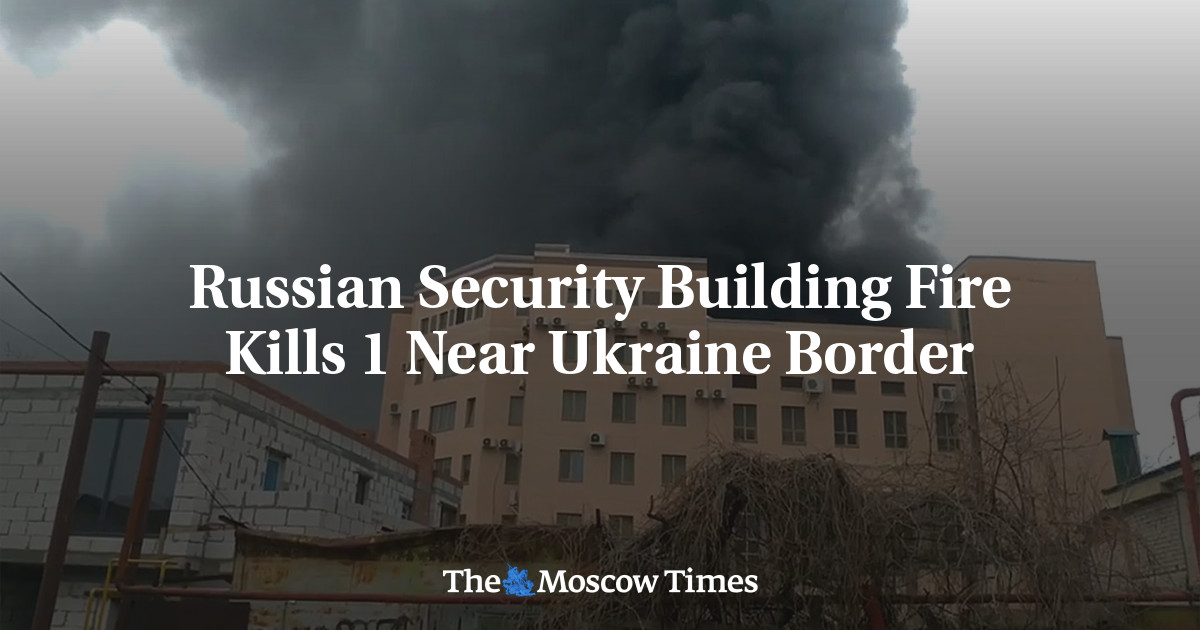 One person was killed and two others injured in an explosion at a Russian border guard building less than 100 kilometers from the Ukrainian border, state media reported Thursday, citing emergency services.
Eyewitness footage published by the local news site 161.ru showed the Federal Security Service (FSB) border guard office in Rostov-on-Don engulfed in flames.
The videos showed the fire accompanied by sounds of explosions, which 161.ru, citing an unnamed law enforcement source, said occurred at intervals of between 5-10 seconds.
The moment of the explosion was recorded in CCTV footage of a neighboring apartment building at 12:15 p.m. Moscow time.
Citing unnamed emergency crews, the TASS and RIA Novosti news agencies reported that one person was killed and two others were injured in the blaze.
Rostov region Governor Vasily Golubev named electrical circuit wiring as the likely cause of the blaze and subsequent explosions at gasoline storage tanks.
The fire was said to have spread to an area of 800 square meters.
Golubev said residents of nearby homes would be evacuated but sought to assure the public there was no risk of the fire spreading further.
Rostov-on-Don is located 80 kilometers south of the eastern Ukrainian regions of Donetsk and Luhansk, which Russia claimed to have annexed last fall and where fighting remains ongoing.