Russian TV
Modern technology offers a lot of options today for those of you who wants to watch Russian TV online. Watching Russian TV is a wonderful tool if you want to learn Russian language. People have always loved the spectacle. In ancient times it was sports and gladiators, public debates and theater. Then we got the film and then television, which has absorbed all the old kinds of shows, it's in every home and become the most popular entertainment. We are so accustomed to the TV; turn it on just to relax. We do not particularly pay attention to the meaning which carries a gear; it is enough to make it attractive. Watching Russian television is a favorite and most popular form of spending a spare time in Russia. Current Russian news, brilliant spectacle, Russian movies, the boiling passion and pressing of Russian reality shows – all these give us a Russian TV.
Perviy channel (Channel One)

Recorded stream
Today is Perviy or Channel One is not only the biggest national channel, but also the most popular
Russian television
channel. The Perviy channel traces its history from the first program of the USSR Central Television, which was aired in 1951 and it is the oldest of the mass media channel in Russia.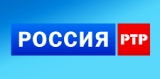 RTR Rossiya channel – Recorded stream

Russian channel Rossiya dates back to May 1991. As a Perviy channel, it is a Russian national television channel which broadcasts to almost the whole territory of Russia.

RTR Planeta channel – Live stream

RTR Planeta expands the international horizons.

Russiya Vesti – Live stream news 24/7

Online broadcasting of major events in Russia and around the world.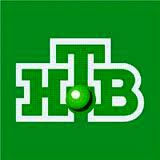 NTV – Recorded stream

It was a pioneer in the after-Soviet era Russian independent television media. I use to like it a lot, but it was taken over by state-owned Gazprom and programs changed a lot. However you might like it.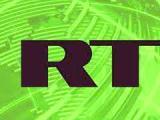 RT – Live stream

RT is a 24/7 English language news channel. It is a good source about Moscow and Russia daily news.
Russian TV online

First Internet Channel – Live stream

First Internet Channel is non-stop 24 hours a day broadcasting of information and entertainment from all over the world for young generation. The channel broadcasts in digital HD and FULL HD format. The overall strategy of the First Internet Channel is broadcasting current media products; cultural and social events live on the Internet, entertainment of its own production, the best international and Russian music videos, films, fashion trends, and etc.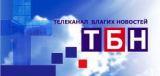 The other very interesting online Russian channel is TBN channel (Telekanal Blagih Novostey – The TV channel of Good News) – TBN News Live stream.

The purpose of this Russian channel is promoting the establishment of high culture, ethics and morality in society through the channel, affecting various aspects of life. Spiritual heritage, history, music, social and business sphere… it is just an incomplete range of topics, as reflected in their programs and Russian films.
Related Posts
Russian People | Russian sauna | Russian Books | Russian Language | Russian Religion | Russian Movies | Russian Pop Music | Russian Internet | Russian Radio | Brief History of Russia | Russia Current Events
---

Home Page | About Me | Moscow Blog | Russian Visas | Travel Tips | Getting to Moscow | Getting Around Moscow | Hotels Guide | Luxury Hotels | Airport Hotels | Cheap Hotels | Hostels | Moscow Housing | Moscow Facts | Tourist Attractions | Moscow Skyscrapers | Entertainment | Shopping | Russia Facts | Government | Flag of Russia | Places to Visit | Russian Food | Culture of Russia | Russian Movies | Russia Wildlife | Russia Pictures | Russia Sports | Sochi Olympics