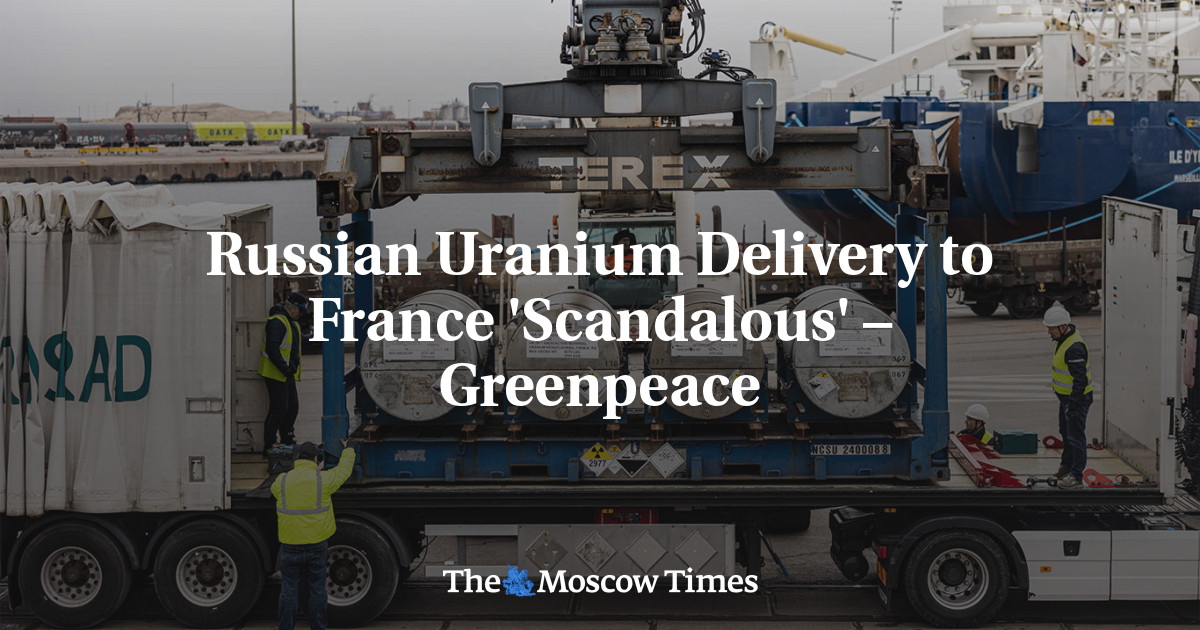 Russia delivered enriched uranium to France on Monday in a move the NGO Greenpeace described as "scandalous" following Moscow's invasion of Ukraine.
A cargo ship unloaded cylinders of uranium from Russia at the French port of Dunkirk on Monday morning, according to an AFP journalist.
Greenpeace said the delivery confirmed France's dependence on the Russian nuclear industry, which is not covered by sanctions slapped on the Kremlin.
"This is a new illustration that the French nuclear industry continues to trade uranium with Rosatom, the Russian state nuclear giant," said Greenpeace campaigner Pauline Boyer.
"The continuation of this nuclear trade with Russia in times of war is scandalous," she told AFP.
Greenpeace said this marked the seventh delivery of uranium from Russia to France since the start of Moscow's invasion of Ukraine.
The Russian cargo ship Baltiyskiy 202 arrived from St. Petersburg and unloaded "25 cylinders containing Russian enriched uranium," Greenpeace said.
In a report earlier this month, the NGO criticized France's "dependence" on Russian nuclear power, which unlike fossil fuels is not targeted by international sanctions.
It said France had received "a third of the enriched uranium needed to operate French nuclear power plants for one year" from Russia.
The French government denied this, saying: "Our country does not depend in any way on Russia for the operation of its nuclear power plants" and "has been able to diversify its sources of supply."
"If the government wants to be consistent with its support for the Ukrainian people, it should cut all contracts with Rosatom," Greenpeace campaigner Boyer said.