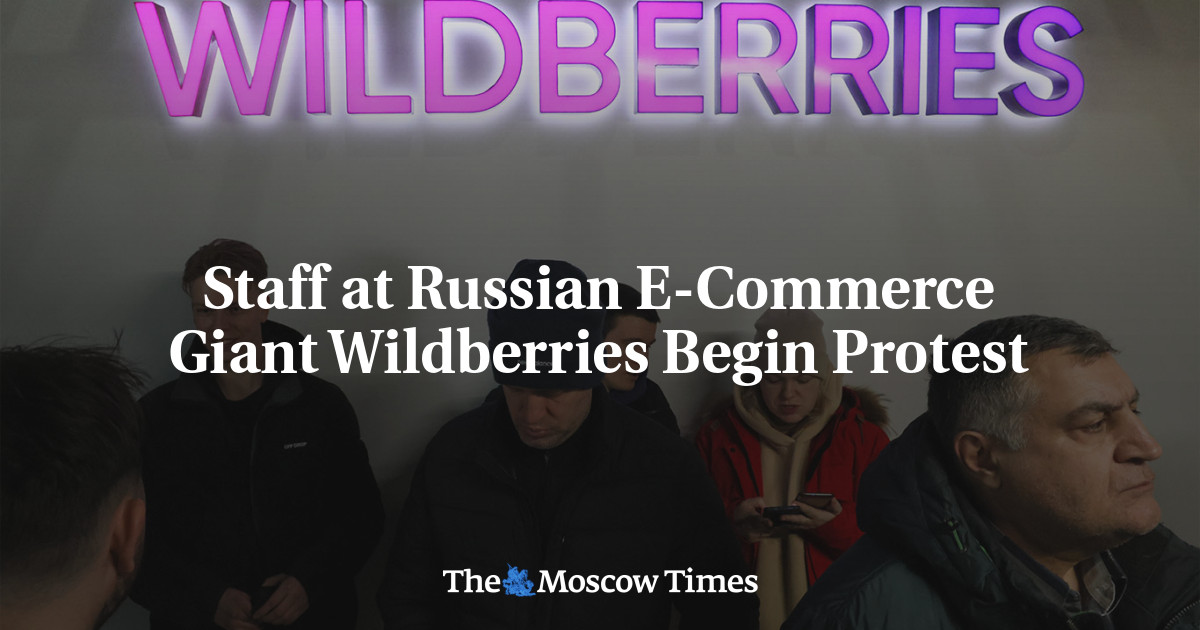 Employees of Russian e-commerce giant Wildberries launched a nationwide industrial action on Wednesday to protest against a new payment system, the Russian edition of Forbes reported, citing one of the protest organizers.
"We will go to work so as not to violate the terms of labor contracts, but we won't hand over goods to buyers," one of the organizers of the MEGA Bunt (Strike) Telegram group, which has over 10,000 members, told Forbes.
Under a new system introduced by Wildberries this month, employees are now liable for the costs of any defective items that are returned as well as for those that were dispatched to the wrong buyer. The company has said that in 98% of such cases, mistakes made by its staff were to blame.
Wildberries employees say that the new system led to one employee having 500,000 rubles ($6,581) deducted from their wages, Forbes reported.
Wildberries denied that any form of industrial action was going ahead on Wednesday, telling the RBC business daily that "the information about the 'strike' is untrue. Orders can be received without restrictions."
Meanwhile, the Moscow region's prosecutor's office said Tuesday that it would be looking into whether the new scheme represented a violation of employee rights.
Owned by Russia's richest woman, Tatyana Bakalchuk, Wildberries is one of the largest online marketplaces in Russia and the former Soviet Union and boasts around 32,000 employees.