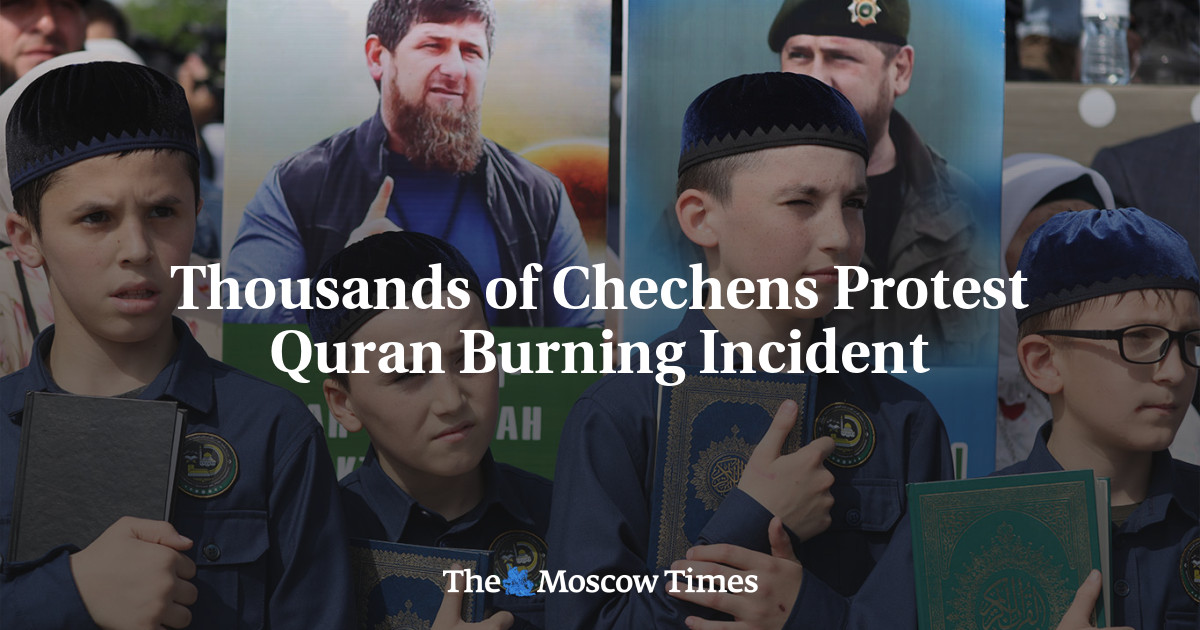 Thousands of people in Russia's majority-Muslim republic of Chechnya took to the streets of the regional capital on Tuesday to rally against a recent burning of the Quran.
Police in the southwestern Russian city of Volgograd detained Nikita Zhuravel, 19, after he allegedly set fire to a copy of the Quran in front of the city's mosque at the weekend.
A criminal case against Zhuravel on charges of insulting the feelings of religious believers has since been handed over to Chechen investigators.
Lawyers and activists have warned that the decision to transfer Zhuravel's case to Chechen investigators puts him at risk of torture or even death. There is a long history of human rights abuses in Chechnya, which is ruled by strongman Ramzan Kadyrov.
According to Russia's Investigative Committee, Zhuravel confessed to having acted in exchange for a 10,000-ruble ($125) payment from Ukraine's security agencies.
His confession could not be verified.
Some 10,000 believers reportedly took part in Tuesday's protest at the Heart of Chechnya mosque in central Grozny.
Speaking at the rally, the region's chief mufti Salah Mezhiev called the Quran burning "a crime against Islam, against humanity, tolerance, an action that goes beyond all moral and ethical limits."
Here is a closer look at the protest: