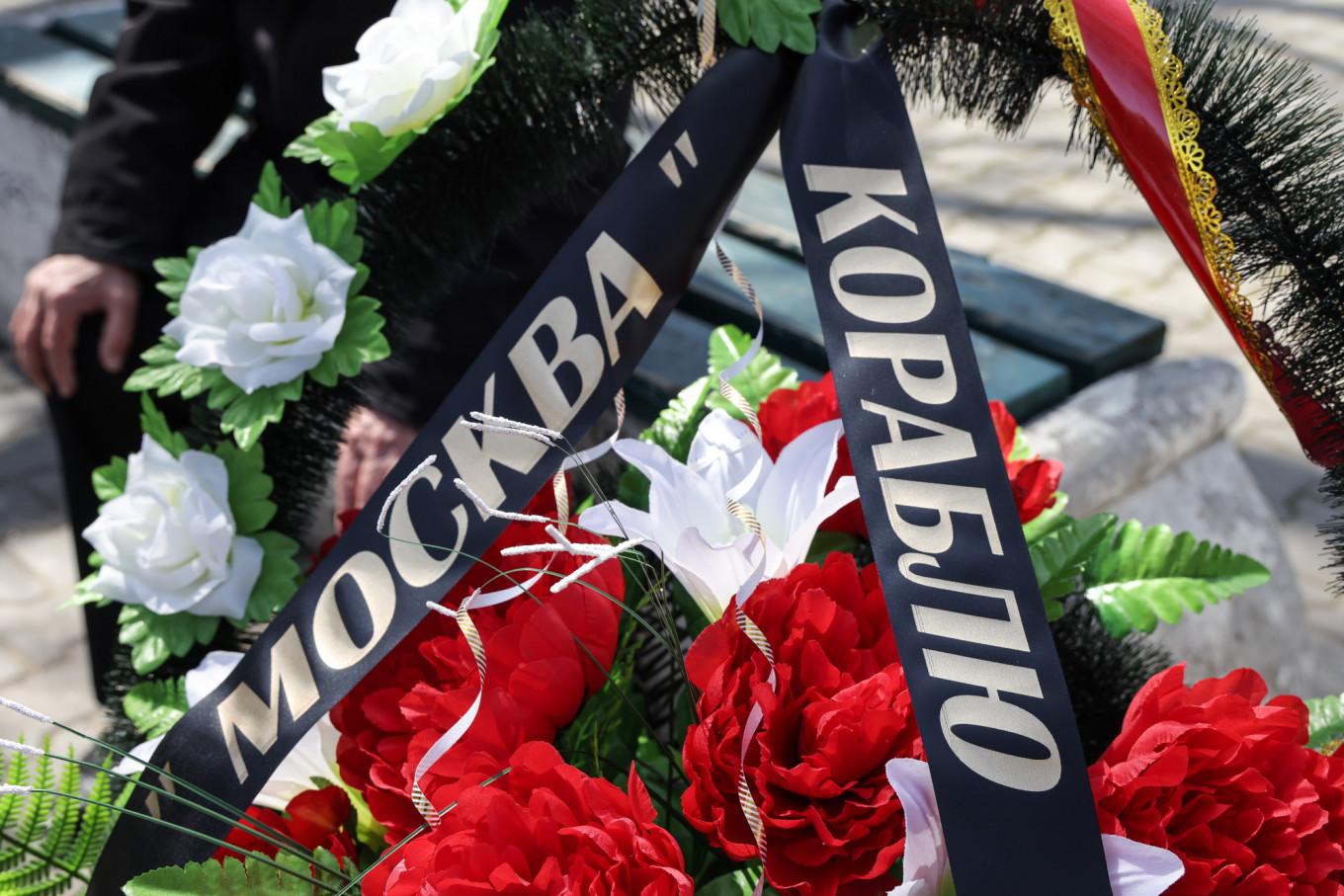 U.S. intelligence helped Ukraine sink Russia's Moskva missile cruiser last month, NBC News reported Thursday as the Pentagon pushed back on a previous report saying U.S. intelligence has allowed Kyiv to kill Russian generals.
Ukrainian forces targeted the Moskva on April 13 after asking the U.S. to help identify and confirm its location in the Black Sea, the broadcaster cited unnamed U.S. officials as saying.
The officials said Ukraine alone decided to target Russia's Black Sea Fleet flagship using its own anti-ship missiles without advance U.S. knowledge.
The Russian Navy reportedly pulled back from the Ukrainian coast in the aftermath of the attack.
Russia admitted one death and 27 crew members going missing in what it said was a fire and detonation of ammunition aboard the Moskva.
Russian investigative media outlet Agentstvo reported Thursday that up to 300 out of the estimated 424 sailors aboard the Moskva may have been conscripts instead of contract servicemen.
President Vladimir Putin's spokesman Dmitry Peskov said western weapons and intelligence supplies in Ukraine will "slow down but won't stop" Russia from completing what it calls a special military operation.
The Pentagon pushed back on another report on the U.S. role in supporting Ukraine's killing of Russian generals.
"We do not provide intelligence on the location of senior military leaders on the battlefield or participate in the targeting decisions of the Ukrainian military," spokesman John Kirby said earlier Thursday.
"Ukraine combines information that we and other partners provide with the intel that they themselves are gathering and then they make their own decisions and they take their own actions."
Current U.S. policy explicitly bans the sharing of lethal targeting intelligence about Russian civilian and military leaders, NBC News cited two officials as saying.
Other outlets previously reported that the Biden administration had changed a classified directive last month lifting geographic limits on actionable information on potential targets in Ukraine.
The White House and Pentagon have sought to avoid provoking Russia into a broader conflict beyond Ukraine's borders by limiting knowledge of the full extent of the U.S. assistance.
Washington's support for Ukraine has only grown since Russia invaded on Feb. 24.
"We want to see Russia weakened to the degree that it can't do the kinds of things that it has done in invading Ukraine," U.S. Secretary of Defense Lloyd Austin said after a visit to Kyiv in late April.
AFP contributed reporting.