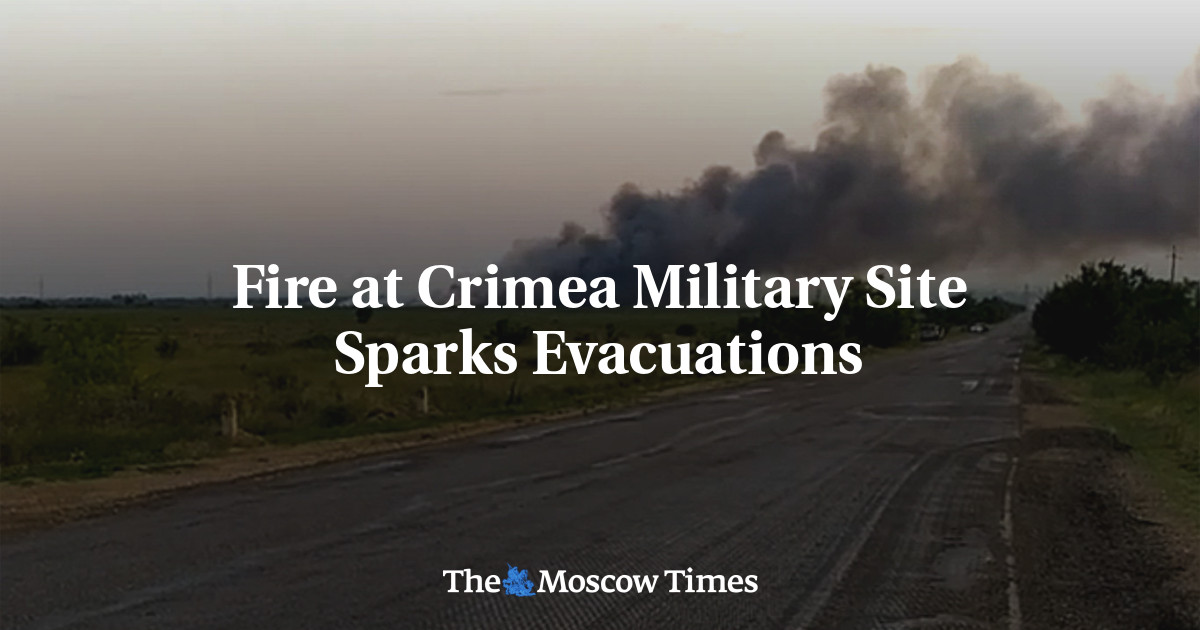 Correction: An earlier version of this article cited a Telegram account claiming to be Ukraine's GUR military intelligence chief Kyrylo Budanov, which falsely stated that Kyiv was responsible for Wednesday's fire.
A fire broke out Wednesday at a military training area in annexed Crimea, the Russian-installed governor said, prompting authorities to order the evacuation of more than 2,000 civilians.
Authorities did not specify the cause of the blaze, but some Russian media reported that detonations were heard in the area and footage showed columns of black smoke in the sky.
"The temporary evacuation of residents of four localities adjacent to the military site in the Kirovsky district is planned. That's more than 2,000 people," said the Moscow-installed head of Crimea, Sergei Aksyonov.
Russian President Vladimir Putin has been informed about the fire, the Kremlin said Wednesday afternoon.
"We know that there was a fire there [in Crimea]. Emergency measures are being taken, the situation is being clarified," Kremlin spokesman Dmitry Peskov said.
Ukraine's GUR military intelligence service denied that its head Kyrylo Budanov had issued a comment on the fire in Crimea.
Spokesman Andriy Yusov told broadcaster Suspilne that comments carried by several media outlets "that the explosion at the training ground in Crimea was the work of the armed forces and the GUR are fake."
Telegram channels believed to have links to Russian security services said the fire erupted at the training site's missile depot.
The Russian army supplies its forces in southern Ukraine's Kherson and Zaporizhzhia regions via the Crimean peninsula.
AFP contributed to this reporting.