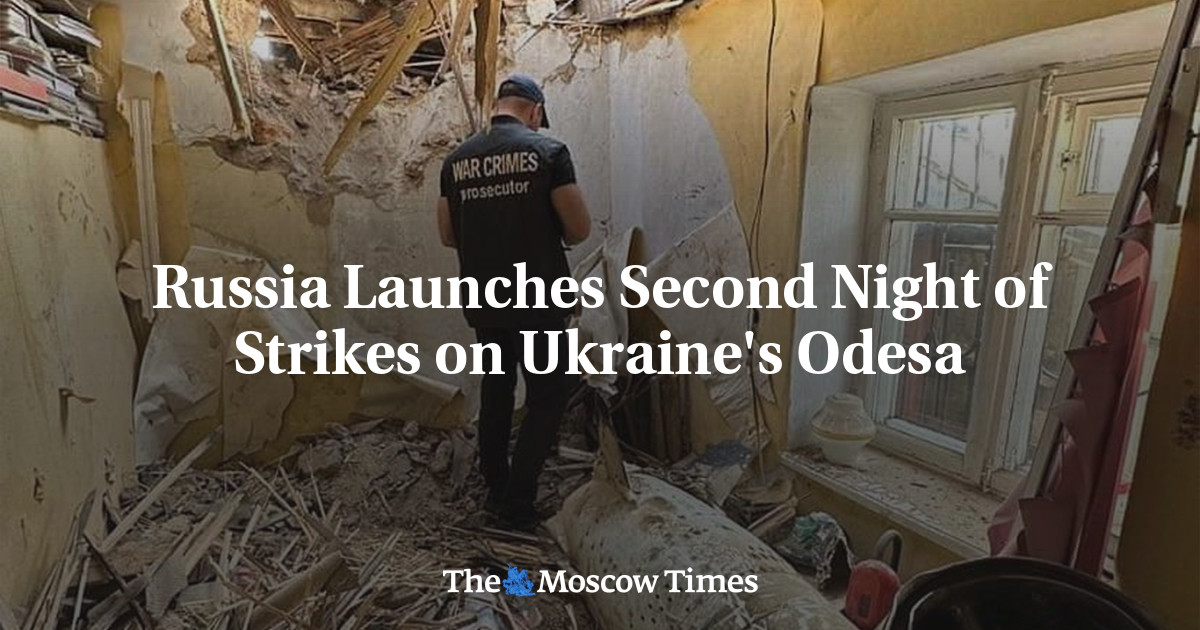 Russia launched strikes on Ukraine's southern Odesa region, the local governor said early Wednesday, the second consecutive night of attacks on the area since Moscow pulled out of the Black Sea grain deal.
Oleg Kiper said there had been a "massive attack" and asked residents to stay in shelters.
Ukraine's air force said it had detected the launch of Russian Kalibr missiles from the Black Sea without giving details.
A video posted on social media purporting to show the aftermath of a strike showed a multi-story apartment building with several windows blown out and shards of glass on the street.
Air alerts were issued for more than a dozen regions across Ukraine.
On Tuesday a Russian strike damaged facilities at the port city of Odesa after Moscow pulled out of an agreement facilitating the safe shipment of grain from Ukraine.
The Kremlin later issued a veiled warning over the future of grain exports via the Black Sea, claiming Kyiv was using the export corridor "for combat purposes."