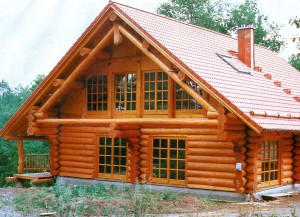 Design and construction: Cantree Log Home
The tradition of wooden house of round logs in the West of Canada originate from the time of the development of these territories. Now the company Cantree Log Note designs and builds the house, following the old traditions and at the same time using all the modern advancements and technologies.
Logs thickness of about 38 cm are selected and processed manually. All longitudinal and angular connections external walls are used, the seals, and as the insulation – wool. All this provides excellent protection of the house against wind and weather.
The presented project has a convenient layout, which provides full comfort to the residents of the house. On the first floor of the corner, there is a living room, dining room and kitchen. Between them there are no partitions, but there is a clear division into functional areas. Next to the kitchen is the space of the refrigerating chamber. There are children's room and a large bathroom. In the attic is the parents ' bedroom, next to it a bathroom, there is also a STUDIO of 24 m².
Total area – m² 144, 0mm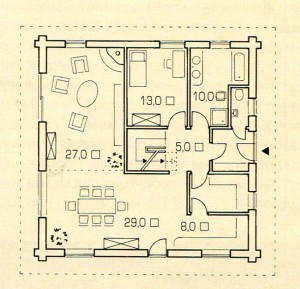 The area of the 1st floor – 94,0 m² Hall – 5,0; 5,0 m2 Living room – 27,0 m² Dining room – 29,0 m² Kitchen – 8,0 m²
Freezer – 7,0 m² Children – 1 3,0 m² Bathroom – 10,0 m2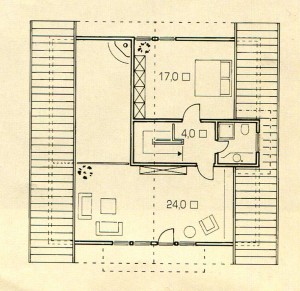 The area of the 2nd floor – 50.0 m² Hallway – 4.0 m² Bedroom – 17,0 m² Bathroom – 5.0 m² Studio – 24,0 m²