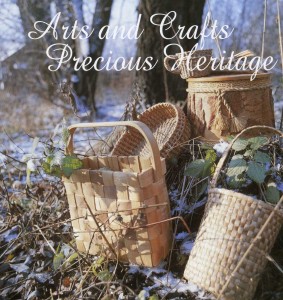 More than two hundred kinds of arts and crafts appeared and developed in Nizhny Novgorod region. Khokhloma is now one of the most famous in Russia. The ancient unique method has practically not changed: the articles made from linden or aspen are primed, rubbed with aluminum powder, coated with heat-resistant paint, varnished and tempered in special furnaces. The varnish turns yellow because of the heat and the silvery surface changes into golden, thus wooden cooking ware starts looking like golden. This unique method brought Semenov the fame of the Capital of Golden Khokhloma, and Kovernino area became famous for being the Motherland of Khokhloma.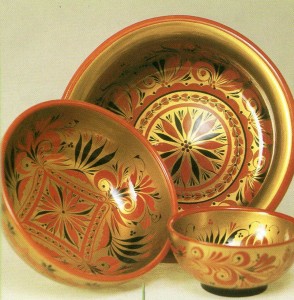 Gorodets wood painting is now as popular as Khokhloma. This art originated in Gorodets.
Polkhov-Maidan wood painting roots from a legend about Alyona of Arzamas. According to this legend a beautiful scarlet rose grew on the place where Alyona died. This rose can now bee seen on matreshkas and tararushka-toys, decorated with Polkhov-Maidan pa You can learn more about the magic of making and painting matreshka at the factory Kholchlomskaya Rospis (Khokhloma Painting) in Sement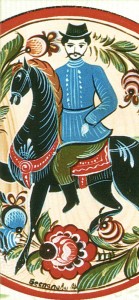 The cities of Pavlovo, Vacha, Vyksa, Vorsma, as well as the village of Kazakovo (Vacha area) are famous for their artistic metalware. Pavlov is the largest Russian manufacturer of cutlery with artistic painting, embossing and gold coating.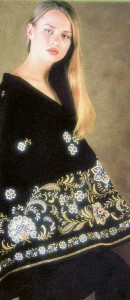 Russian beauty. Russian beauty in a refined fabrics.
Swords and various types of knives — for tourism, hunting, gifts — with ornaments and precious stones and metals used to decorate handle are also made in Pavlovo. You can learn more about the history of these in the museum of the Technical School of Arts and Crafts at the Kirov t Highly artistic filigree products such as vases, caskets, glass-holders, fem; jewelry, icon-lamps, icon settings and other items are made in the village of Kazakovo (Vacha area). Over 30 kinds of jack-knives, as well as decor; axes, swords and even cutlasses are made in Vorsma. The knife handles a of fine woods such as beech, oak, walnut and mahogany.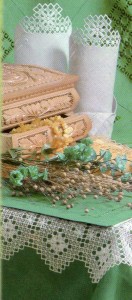 Nizhniy Novgorod region is rich craftsmen and is one of the craft and art leaders in Russia.
The village of Varnavino is famous for its bone carving using the techniques of fret work, flat and volumetric carving. The village of Bornukovo (Buturlino area) is known for its ancient stone-cutting art. The products of Bornukovo craftsmen — owls, vases, elephants and little animal figures — have been repeatedly awarded prizes at Russian and international exhibitions. Nizhny Novgorod region is also known for its pottery made by talented craftsmen from Bogorodsk and the villages of Smirkino (Gorodets raion) and Kazarinovo (Bolshoe Boldino raion).
The major centers of caning and birch barking are Arzamas, Lyskovo, Pavlovo and Semenov.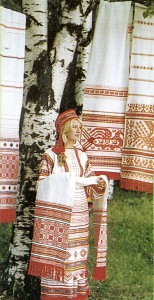 The village of Katunky (Chkalovsk area), is considered to be the motherland of Nizhny Novgorod guipure. This art of handmade guipure is now developing in Chkalovsk as well.
You can learn the history of the craft in the museum of the cut guipure and buy open-work tablecloths and napkins in the shop. Gorodets Golden Embroidery factory situated in Gorodets is famous for its embroideries. An antique craft of patterned harness weaving — weaving on antique Russian looms — is preserved in the town of Shakhuniya. The embroiderers in Bor use a traditional technique in their work. A widespread folk method for embroidery — using the white stitch sometimes adding coloured contour is common for the embroiderers in Lyskovo. They also use golden embroidery, and Lyskovo guipure and the so-called ripped-out guipure.
Bogorodsk and the village of Reshetikha (Volodarsk area) are large centers of skinnery.