House of the rising sun.
The Sunrise project draws attention to the unusual geometry of the roof.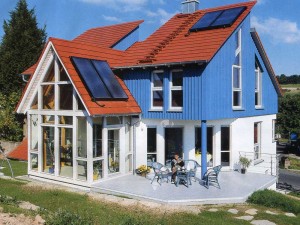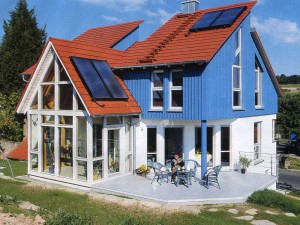 Design: Albert Haus
Optimally oriented to the cardinal directions, the whole house, including built-in winter garden, is a kind of "trap" for the sun. Thanks to the good insulation of exterior walls, the use of the house followed by a low consumption of primary energy sources. All this contributes to the creation of a favorable microclimate in the home.
The layout and decor of the house is also subject to a unified concept of energy saving: on the ground floor, large areas of glazing provide optimal lighting; attic floor-length Windows make the rooms are spacious, bright and cozy.
Bright appearance of the house and the color scheme in the classic style, covered with friendly character of this house, the open nature and the sun.
Total area – 163,0 m²
Plan 1 floor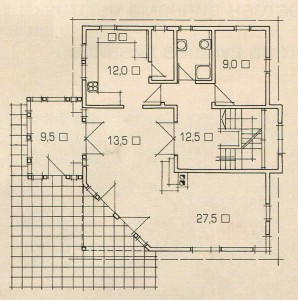 1st floor – 90,5 m² Hall – 12.5 m² Living – 27.5 m² Dining room – 13,5 m² Kitchen -12,0 m2 Hall. camera – 2,0 m2 Office – 9,0 m² Winter garden – 9,5 m² Bathroom – 4,5 m²
The plan of the 2nd floor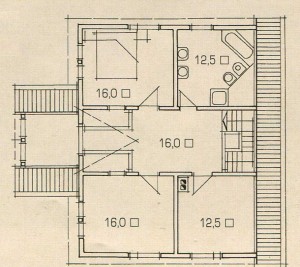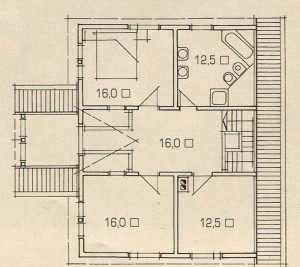 2 floors – 72,5 m² Hallway – 16,0 m² Bedroom – 16,0 m² Children-16,0; 12,5m² Bathroom – 12,0 m²