Treasure for the ages.
Good looking and very comfortable house, built by the firm Lindal, allowed the family to carry out long-held dream – to live in a wooden house, where the stuff would have found a comfortable refuge cherished by many generations of families of different vintage items, without disturbing your neighborhood quite modern furniture and household appliances.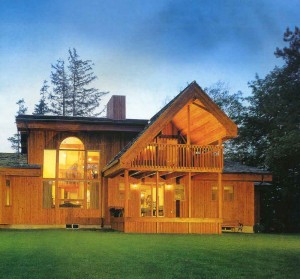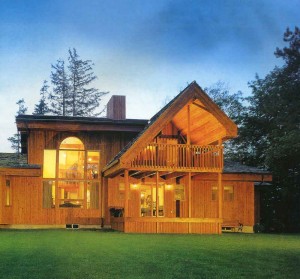 Design and construction: Lindal
Unifying the interior was proposed by the specialists of the company finish of walls and ceilings in all areas of outstanding beauty, canadian red cedar. In the environment look great and the collection of family Antiques and the latest kitchen equipment, old lamps and halogen lamps. In addition to the family relics himself a magnificent house has become a real treasure that will serve many generations of future owners.
As the real treasure, the house allows you to enjoy the outside, and the expressiveness of its architecture, multiplied by the expressiveness of the material from which it is created, will not leave anyone indifferent. But only the owners and their guests it is known that inside the house is as beautiful, and the interior is organized in the best way. And it continues and complements the dignity of this house Lindal.
On the ground floor, in addition to the traditional living room, fireplace and dining area, a master bedroom, which is a separate apartment with its own bath and walk-in dressing rooms and on the second floor – one bedroom, library, Studio and office.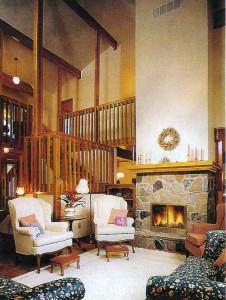 Fireplace: a rich texture of this wood in the interior is well complemented embossed finish solemnly front of the massive fireplace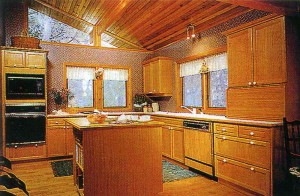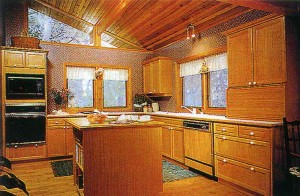 Kitchen: flooring hardwood species, mahogany furniture, with cedar ceilings and Windows to ridge create a unique comfort
Total area – 239,8 m2 1st floor – 171,4 m2 Living room with 15.4 m2 Fireplace – 27.2 m2 Dining room – 19,2 m2 Kitchen – 17,6 m2 Bedroom – 41,6 m2 2 floors – 68,4 m2 Bedroom of 11.4 m2 Studio – 14,4 m2 Library – 12,0 m2 Office – 13,2 m2